As a little kid, I loved candy. Visiting the candy store was intoxicating. The mere thought of those endless variations and options would have me staggering.
The real estate industry may not have the same range of variety, but with the different types of real estate licenses, you still have choices to make.
There are five types of real estate licenses offered across the country. But only two, salesperson and broker licenses, are required in every state. For companies, there is one licensure requirement: corporate or firm license. But for individuals who seek a rather specialized career path, specialty licenses are the choice to make.
As an industry veteran, I'm here to be your guide. In this comprehensive overview, I'll walk through the key license categories, from salesperson to broker to specialty. Let's explore the licenses making real estate transactions possible.
Salesperson License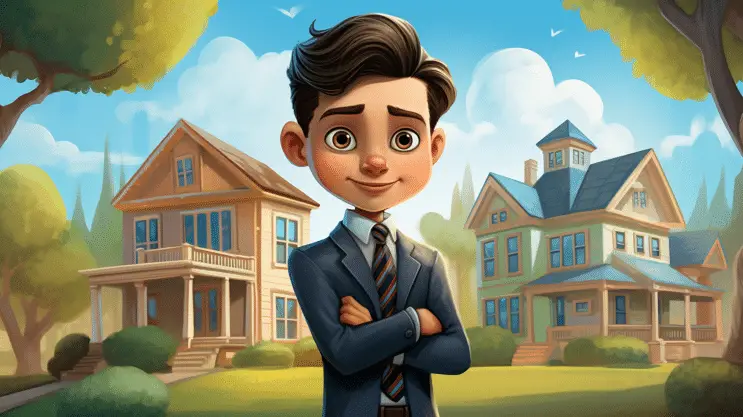 Getting licensed as a real estate salesperson is the first step most agents take to enter the real estate industry. In most states, this is the only way to kickstart a real estate career.
A real estate salesperson or agent is an individual who is licensed to provide real estate services to buyers, sellers, and renters. Salespersons work under the supervision of a real estate broker.
Eligibility Requirements
If you aspire to become a licensed real estate agent, there are particular prerequisites you must battle before embarking on your career journey. These requirements may vary by state.
But they generally include being 18+ years old, completing real estate courses, and passing the state licensing exam.
Step 1: Fulfill Pre-licensing Education Requirements

Pre-licensing education refers to specific courses or training programs that candidates must complete before applying for their license. Such educational programs equip prospective professionals with the necessary knowledge and skills pertinent to their chosen field.

Step 2: Apply to Take Licensing Exam
Once you have completed your pre-licensing courses, your next move is to apply to take the real estate exam. It may be several weeks before you hear back from your real estate agency.
But when you do, it will be through an email detailing your exam date if you qualified for the exam.
Step 3: Take Real Estate Licensing Exam
The next step is to take state-appropriate licensing tests. These examinations serve as proof of competence. They verify that individuals have absorbed theoretical knowledge and developed practical skills to conquer real estate.
Key Responsibilities
I often tell my students that real estate needs two things: an understanding of your jurisdiction and a good dose of elbow grease. Understanding jurisdiction helps you know the scope of your responsibilities and what is allowable for you to perform within your licensed state. As for elbow grease (diligent work), it will keep the commission coming.
Here are some of the responsibilities a real estate agent takes up:
Finding clients
Advising on mortgages and negotiating prices
Creating Listing
Drafting contracts
Broker License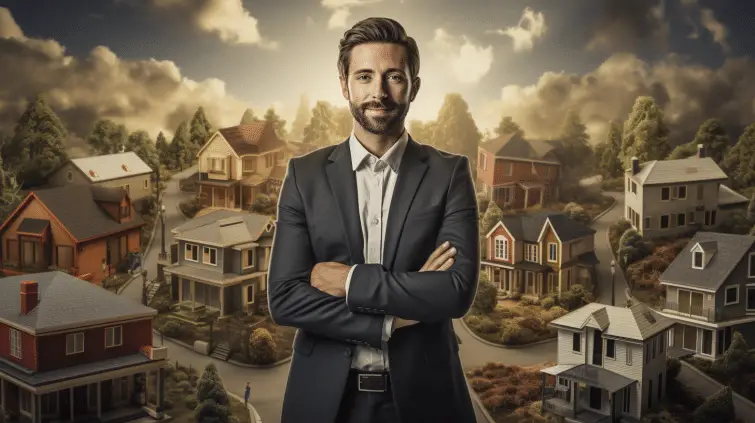 On the second tier, we have the broker license. Real estate brokers' operational scope doesn't differ much from salespersons, with the exception of liberty.
A real estate broker is a licensed real estate professional who can independently own and operate a brokerage firm and supervise real estate transactions.
If they choose so, real estate brokers have the right to be their own bosses and enjoy unchartered freedom.
Eligibility Requirements
Navigating the broker eligibility requirements can seem frightening, but it doesn't have to be. The first common requirement across all states is age – candidates must be at least 18 years old. This certifies that they can legally enter contracts and make business decisions.
Step 1: Experience Track Record
Broker license applicants must have a proven work history in real estate sales. This is part of the mandatory eligibility criteria across many states, including the state of Florida, that requires a minimum sales experience of 24 months.
Step 2: Fulfill Pre-licensing Education
Education also plays an essential role in determining eligibility. Every U.S. state has its educational requirements that differ from the next.
For example, the Maine Real Estate Commission requires aspiring brokers to complete a 60-hour associate broker course. But in New Jersey, completing a specific general real estate course that runs for approximately 90 hours could suffice.
Other states offer additional licensing pathways for brokers. For instance, the California Department of Real Estate also accepts a four-year degree from an approved university as fulfilling the education requirement.
Step 3: Take Real Estate Exam

At last, we come to the state-specific licensing test. These tests ensure prospective agents understand local regulations and practices before they start representing clients or managing properties independently.

Remember: these requirements vary in different states, so always check with your local licensing authorities or regulatory bodies for accurate information tailored to where you plan to practice.
Key Responsibilities
Brokers perform various tasks, most of which align with the activities real estate agents perform. The similarity across these activities lies within their nature and purpose: facilitating transactions by making them smoother and more efficient.
These activities include:
Writing listings
Hunting for clients
Conduct open houses
Draft agreements
Being an independent broker is an advantageous route. It offers flexibility and autonomy you may not find when operating under strict corporate structures. You get to set your own pace, choose your clients, and make decisions based on what is best for your business.

It's important to remember that this independence also comes with responsibility. Without oversight from a higher authority or team support structure in place, brokers must be self-motivated and disciplined enough to manage all aspects of their work effectively, be it client management or financial planning.
Non-Resident License
A non-resident real estate license allows real estate agents or brokers licensed in one state to conduct business in another. It's not limited by geography or the confines of state lines. Instead, it allows real estate professionals to operate in states outside their home turf.

This kind of license comes into play when an agent who holds a resident license in one state wishes to conduct business in another.
Let's say you're a real estate agent based in Texas and have successfully obtained your resident license there. But you see potential clients and opportunities blossoming over the border in North Carolina.

Ordinarily, without a non-resident license, this poses a conundrum: how do you extend your services beyond Texas? This is where obtaining a non-resident license becomes crucial.
By securing this additional form of certification from North Carolina, you are legally permitted to carry out your profession within this state's boundaries.

But here's what makes it even more interesting: these licenses are offered explicitly to those with valid licenses from other states. If our hypothetical Texan agent didn't possess his initial resident license, he wouldn't be eligible for a non-residential license elsewhere.
Eligibility Requirements
There is one eligibility requirement that stands tall when it comes to non-resident licenses. That requirement is licensure in another state.
You cannot be eligible for a non-resident real estate license if you don't already hold a real estate license in another state.
Applicants for a non-resident license must be prepared to undergo the grueling licensing requirements of the desired state. But if your state has license reciprocity with the specific state you may be granted a non-resident license without the demand to satisfy pre-licensing requirements.
Consider an agent in Iowa. Should this agent want to conduct business in Massachusetts, they will not need to fulfill pre-licensing educational requirements because Iowa has licensing reciprocity with Massachusetts.
Activities and Limitations
From listing to negotiating and advising, non-resident license holders may perform any real estate activity resident licensees perform.
There may be one minor perceivable hurdle: you must work under a licensed resident real estate broker.

But I consider this an advantage. You get to partner with someone with intimate knowledge about local market conditions. This is vital when dealing with property transactions in "foreign" territory.
Corporate or Firm License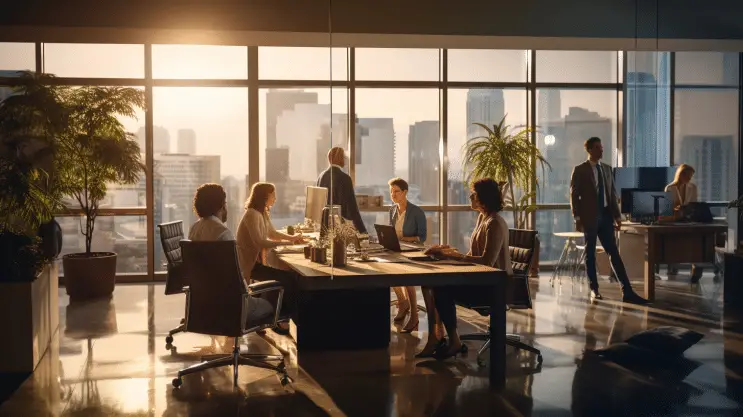 A corporate or firm real estate license is a license issued to a real estate company or corporation rather than an individual salesperson or broker.
This license is awarded to real estate brokerage companies and franchises to legally provide brokerage services. By getting hands on this license within its jurisdiction, a company can hire real estate agents and brokers to transact business under its brand name.
The scope of activities under this license encompasses listing and selling properties, offering advertising services, collecting commissions, and entering agent or broker agreements.
Company Management
Each company must appoint an actively licensed individual broker as the Designated Broker to oversee firm operations.
A designated broker is a licensed professional appointed to represent a real estate firm and ensure legal compliance and proper oversight of the firm's brokerage activities. They are the supervising authority over licensees affiliated with the company.
These agents are also responsible for renewing the company's real estate license.
Specialty Licenses
Specialty real estate licenses are designed to accommodate individuals who want to express their expertise beyond general brokerage services. These specialty licenses are the perfect canvas to demonstrate enhanced knowledge. They allow professionals to offer services in real estate niches.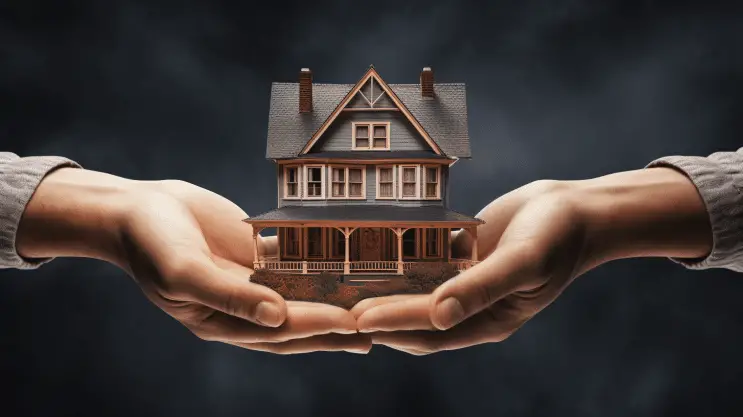 A timeshare refers to a property with divided or fractional ownership. These properties are typically vacation homes or resort units where multiple parties hold rights to the property.
Each owner of the same accommodation is allotted a usage period.
Remember those 3rd-grade arithmetic problems about sharing? John has a pie and three friends. If he cuts the piece into five equal parts and gives his friend a slice each, how many pieces does John have left?
This is the concept employed in a timeshare property. Every buyer owns a portion of the property.

A key player in this field is a 'timeshare agent.' These individuals are integral in facilitating transactions between potential buyers and sellers. They're responsible for presenting prospective clients with available timeshares, explaining how these arrangements work, and guiding them through the process should they decide to purchase.

To illustrate this further, consider an example: Imagine you're on vacation at a beautiful beachfront resort. During your stay, you meet Jane. She's friendly, knowledgeable about local attractions, and seems genuinely interested in enhancing your holiday experience.
You soon discover that Jane is a timeshare agent representing several properties within the resort complex. She shows you some stunning condos that could be yours for certain weeks every year if you buy into their timeshare program.

It's important to note that not all states require these agents to be licensed. But there are exceptions, such as Tennessee.
In the Volunteer State specifically, anyone wishing to sell or promote timeshares must first acquire appropriate licensure from the Tennessee Real Estate Commission (TREC). This includes completing the timeshare salesperson candidate pre-licensing verification form with the aid of a principal broker.  
These processes ensure that agents know the legalities surrounding these types of transactions while protecting consumers against fraudulent practices.
Commercial Real Estate
Commercial real estate, as the term suggests, refers to properties used solely for business purposes. This encompasses a wide range of property types like office buildings, shopping centers, warehouses, and apartment complexes. The core objective in commercial real estate is to generate profit, either through capital gain or rental income.

Commercial real estate agents assist clients in navigating the complexities of property transactions – from identifying suitable properties and negotiating prices to ensuring compliance with legal requirements.

It's important to note that becoming a commercial real estate agent isn't a licensed pathway. In most states across the U.S., holding a real estate license is a sufficient qualification for working within the commercial sector, too.
Property Management
Property management is a sector that focuses on the operation and control of real estate. This includes monitoring, maintaining, and accounting for properties to ensure they are in good condition and retain their value.
It's an essential service that involves collecting rent, handling maintenance issues, responding to tenant complaints or needs, and ensuring compliance with housing laws and property rules.

Licensing requirements for property managers vary fromstate to state. In the state of Montana, aspiring property managers must undertake specific training courses followed by exams before being awarded a license.
They follow a prescribed route, which often entails gaining experience under supervision before they can manage properties independently.

It's worth noting that not all states require licenses for property management roles. Idaho is one example where no formal licensing requirement is in place.
Understanding Your Required License
There are five main types of real estate licenses. Each license type comes with its own requirements and scope of practice. Salesperson and broker licenses allow agents to facilitate real estate transactions, with brokers having more independence.
Specialty licenses authorize professionals to provide services in commercial real estate, property management, timeshares, and other niches. Corporate licenses though, enable firms to operate brokerages and hire licensees.
Understanding these differences equips you with the arsenal to pursue the right career path.
Are you getting ready to conquer your real estate licensing exam? Use our latest practice test to armor up and get one step closer to realizing your real estate dream.