How to Become a Real Estate Agent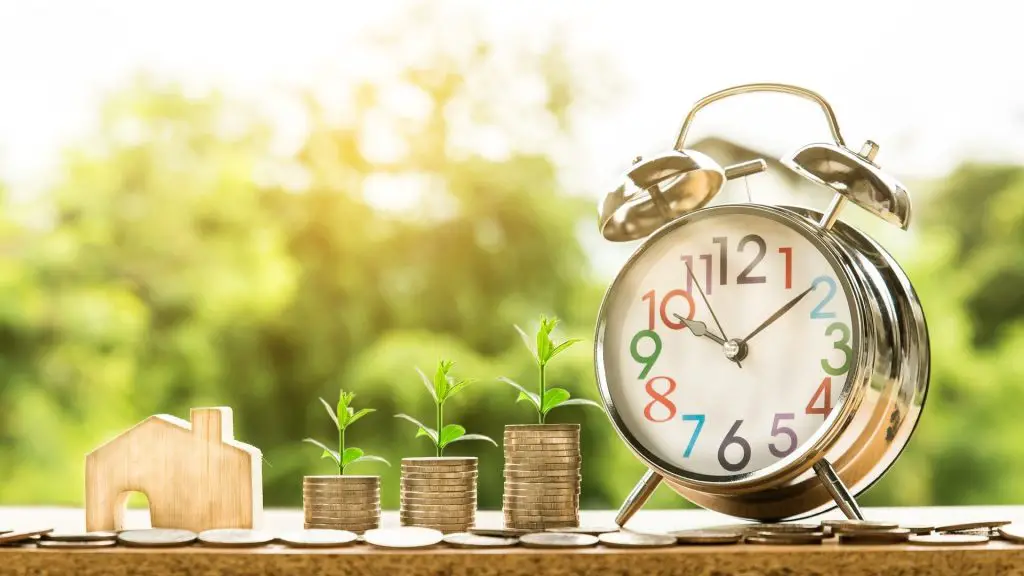 Imagine working for yourself in a flexible career where you can set your schedule, be your own boss, and make an unlimited amount of money. Maybe this is why you are here? Perhaps you've discovered that becoming a real estate agent and getting your real estate license can be life-altering. And it's all true…
Working as a real estate agent has many benefits. It offers a great deal of independence. You can become your own boss, meet and work with lots of great people, and enjoy the satisfaction of helping them through one the most exciting moments of their lives: purchasing a home.
Another huge perk is it's relatively easy to get started; becoming a real estate agent does not require a college degree in almost all states. This opens the door to anyone with a good work ethic, and a positive attitude to become a real estate agent.
The last huge perk is the opportunity to make as much money as you'd like. Income can vary dramatically depending on where you work, how many hours you put in, and your level of licensing and training. Because being a real estate agent is commission based, the harder you work the more you can make. This means becoming a real estate agent is one of the best careers for people with a good work ethic.
Although everyone has different reasons why they think real estate is the correct career choice for them. Getting your real estate license can be life-altering. Obtaining your real estate license and becoming a real estate agent is a prestigious move in anyone's career.

The question then becomes "How To Become A Real Estate Agent?"

The answer is, "well, it depends." It depends on where you want to practice real estate and get your real estate license. Becoming a real estate agent requires a state-specific real estate license, and each state has its unique guidelines. 
Most states require 50-100 hours of additional education on real estate basics including titles, deeds, contracts, property ownership, and real estate law. Some states require actual college classes in real estate like California, although most do not.
The amount of time it takes to get your real estate license drastically varies depending on which state you reside in. For example, in Massachusetts, you must complete 24 credit hours of real estate classes while Connecticut requires twice that at 60 hours of real estate classes.
Each state's regulations, rules, and requirements are slightly different from each other. Luckily there are a few basic requirements that are always consistent.
Here are the steps an individual must take to earn their real estate license and become a real estate agent.
Step 1: Understand Your State's Real Estate Licensing Requirements
Each state's real estate licensing requirements vary from state to state. Your state's government real estate website will list the official license requirements for you or for an up-to-date list on your requirements look here.
Here is a list of general conditions that all individuals must do to obtain a real estate license:

To be eligible to obtain a real estate license, you must:
Be at least 18 years old (or in a few states 19)

Have legal US residency
Complete your required pre-license education
Pass your state real estate license exam
If you meet the first two requirements great, you are halfway there! Completing your pre-license education and passing the real estate licensing exam comes next.
Step 2: Enroll in a Real Estate Pre Licensing Course

All states require taking and completing a pre-licensing course. There are a variety of ways you can choose to complete your real estate pre-licensing education requirements. You can pick live classroom locations at local real estate schools, real estate firms, universities, technical schools, and even online real estate schools.
Taking pre-licensing education is incredibly important. Look at taking your pre-licensing course as building your foundation for your career to be built on. It will teach you a lot about owning a real estate license and becoming a real estate professional.
Step 3: Apply To Take the Real Estate Licensing Exam
Once you are ready to take the real estate licensing exam, you must apply and register. In many states, the application process must be completed before you schedule your exam date. Applying is easy; you must follow your state guidelines for the procedure.
Your state's government real estate commission website will list the process for you. This process will be state-specific and include a fee. Don't let this process prevent you from getting started in your new real estate career! Applying can be, and almost always it is worth it in the end. Once you apply & schedule to take the real estate licensing exam it's time to study!
Step 4: Taking The Exam
Passing the real estate exam takes more than completing any pre-licensing course. It takes massive preparation. Most don't pass the exam the first time and often get so discouraged that they give up on their dreams of becoming a real estate agent. The good news is that there are a lot of tools out there to help with passing the real estate exam.

While we're partial, we believe our free practice real estate exam and real estate courses are some of the best out there.  Specifically, our real estate exam prep course which is comprehensive, filled with tons of video's covering everything on the exam, and have authentic real estate practice exams so you can prepare for the big day. But enough of our shameless plug, back onto the topic at hand:

The length of the real estate exam varies from about 1.5 hours to 3.5 hours based on the state you're in.
The real estate license exam is broken up into two parts: the national portion and your specific state portion. The real estate exam is mainly multiple choice and is a mix of problem-solving, math, and vocabulary. By far the most substantial chunk of the real estate license exam is the vocabulary. The key concepts and words you have to study are essential for obtaining your real estate license, so it's crucial you learn and become familiarized with them.

The number of questions on the real estate exam depends on which state you are taking the exam in. Normally the exam varies between 80-100 national questions and 30-50 state specific ones, but each state is different. You'll need a 50-75% or better depending on the state you're in. Although we aim to have our students hit 100% :).

After studying and taking your real estate prep course, you are ready to ace the real estate exam! Have a positive attitude, walk into the exam site prepared, and take the exam with confidence!
Step 5: Find a Real Estate Broker
After you've obtained a passing grade on your state real estate licensing exam, there is still one more step you must take to become a real estate agent. Although at this point you hold a real estate license you must find a broker to work under.
A licensed individual by law must act on behalf of a broker and may not serve as a real estate agent independently. So finding a Broker is mandatory in all states. It's not a bad idea to start looking before you completed the exam. Sometimes brokers are great resources to utilize when you are studying!
Once you have completed all the steps mentioned above and passed your real estate licensing exam, you and your broker will both need to finish final official real estate license paperwork. After that is completed, you will send it to the state for verification. Once the form is accepted, your license will be issued, and you may practice real estate with your broker.
Real estate degrees prepare students to become future leaders and professionals within the diverse real estate industry.
Step 6: Consider Getting a Degree in Real Estate (Optional)
To be a real estate agent, you don't need a degree which is often why becoming a real estate agent is an attractive career.
Some people may still want to go to college for other reasons. Maybe they want a better real estate background? Maybe they want to learn about business or online marketing? Or maybe they just want the full college experience?
Either way, college is definitely not a bad idea for a lot of people. The extra education can be very valuable down the road. Especially if it is marketing, business, or law related.
You can major in real estate at many schools across the country. Getting a degree in some states can count towards your required hours for your real estate license.
All and all though, degrees are not necessary, but definitely an option for some people!
Step 7: Consider Becoming a Realtor (Optional)
Many people use the terms "real estate agent" and "Realtor" interchangeably, but they are actually different.
A real estate agent is a professional who has passed the required real estate classes and licensing exams in the state where he/she intends to work.
A Realtor is a real estate agent who is a member of the National Association of Realtors. Realtors have a specific association, code of ethics, and rules.
If you are a real estate agent, you are not automatically a Realtor. The terms Realtor and real estate agent although commonly used interchangeably, are actually two different titles.
Being a Realtor can add to your credibility as a real estate license holder. As a Realtor, you'll also have access to a variety of benefits, business tools, real estate market data, research and statistics, educational opportunities and more!
Step 8: What's Next?
With your real estate license in hand, you have the power to do what is next. Now you can begin your new flexible career, be your own boss, and make lots of money!
Congratulations, good luck, and thank you so much for reading!