You are here because you asked yourself, "Does a real estate license expire?" With a heavy heart, I write to you: yes, real estate licenses do expire.
Every real estate license issued across the country has an expiration date. This date can differ depending on jurisdiction. Take California as an example. Real estate licenses in the Sunshine State expire every four years. But in Hawaii, agents must renew their licenses before December 31 of an even-numbered year.
In this guide, I'll walk you through license expiration dates, the consequences that follow a failure to renew, and tips to avoid a lapse in the first place. You'll get state-specific details to quickly regain your active status, plus learn why staying current is critical for your career. Join me as we bring your license back from the expired list.
What Happens if Your Real Estate License Expires
Walking around with an expired license is one activity whose risks far outweigh the benefits of a good commission. It has significant professional and legal consequences.
An agent with a lapsed license immediately loses their legal ability to practice real estate, costing them potential deals and income. This broker must sever ties with the industry.
Beyond lost business, failure to renew damages an agent's reputation and standing with clients who expect to work with licensed professionals.
Keeping licenses current is crucial. Something as minor as a missed deadline can lead to discontinued legitimacy, career instability, and fires to bury your reputation.  
How to Renew Your License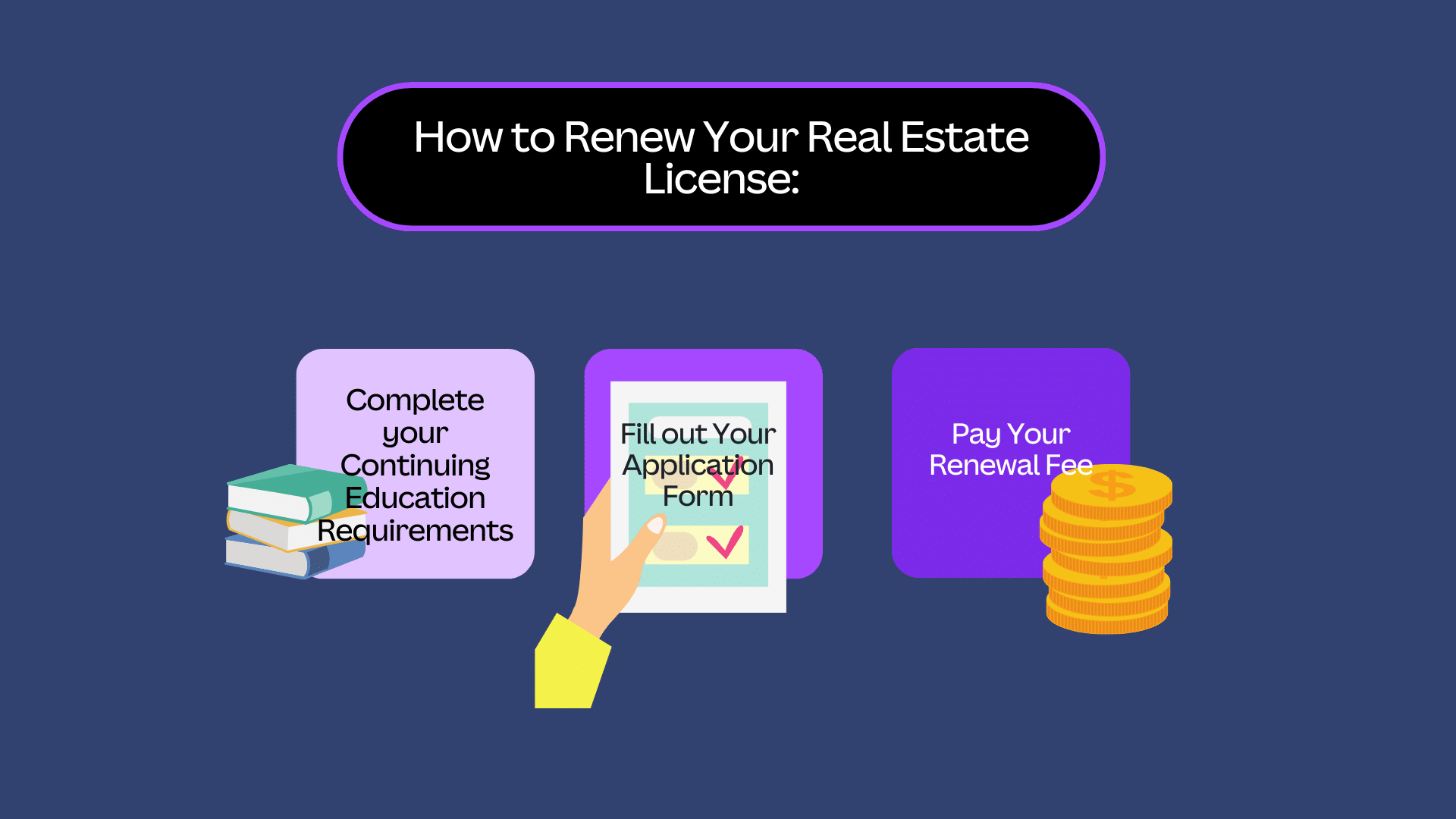 Considering the implications associated with renewing or reinstating your license, it is no shock that most agents find it intimidating. But below, we are breaking down the process into manageable steps that will make the process an easy sail.
If you are a first-time licensee wondering how long it takes to receive your license, our comprehensive guide is decked with every answer you need.
Continuing Education (CE)
The first step involves completing additional education or training requirements. Continuing Education is different from taking the real estate exam. At its core, the coursework is designed to help keep agents updated on new industry trends and market practices.
Every state carries its own CE requirements, which means agents must review their governing body.
For agents in California, this means completing 45 hours of DRE-approved coursework for brokers and salespersons. The hours are broken down into various courses, including an 18-hour minimum requirement of consumer protection, three hours of ethics, and two hours of Implicit Bias training.
Fill Out the Application Form
Once you are CE-certified, it's time to fill out the application form. Locate and complete the renewal form specific to your license type and state. This can typically be found on your state's real estate commission website, the same place where you initially applied for your license.
You may also access this through your state's online portal dedicated for renewals.

In most states, like the Bay State, you must provide two pieces of information: Your Record ID and Authorization Code.
These details are usually in the renewal notice sent to your registered address. Keep an eye on any official mail from your real estate licensing agency.
Pay Renewal Fees
Your application is not complete until you have paid the renewal fee. It must be paid periodically to keep your license active and valid.

The cost of this renewal fee isn't fixed. It fluctuates based on several factors. First and foremost, your location plays a significant role, as each state has its unique pricing structure.
The method you choose to renew, online or via traditional mail, can also influence the amount due. For example, in Georgia, online applicants receive a $25 discount compared to "mail" applicants.

Timing is another crucial element in determining your renewal cost. If you manage to pay before your current license expires, there's a good chance that you'll enjoy lower rates than if you were renewing post-expiration.
Whether you're keeping an active license up-to-date or reviving an inactive one could affect how deep into your wallet you'll need to reach.

To make things easier for our community of real estate professionals nationwide, we've compiled a list of all the state-specific license renewal fees.
Checklist: How to Avoid Letting Your Real Estate License Expire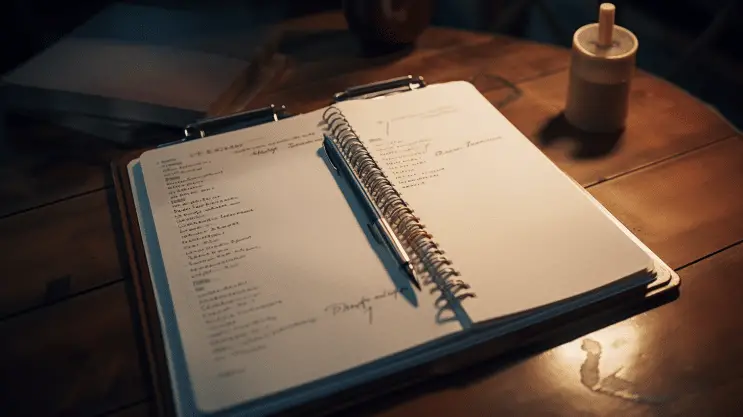 You know that a real estate license expires; you know what happens when it does expire and how to renew it. Let's explore tips to ensure that your license doesn't pull the trigger on your career:
Know your state regulations
Complete all continuing education requirements
Set reminders for license renewal dates
Submit your application at least 90 days before the expiration date
Ensure that you process all necessary payments upon application
You can use these tips during your renewal journey. Jot them in your notebook or copy them into your planner; regardless of your pick, I wrote them to be guiding lights during your process.
Reviving Your License
Does a real estate license expire? Yes, it does. But there are channels real estate agents can follow to ensure license continuity. Among these is to ensure that licenses are renewed at the appropriate date, application forms are filled, and fees are processed.
Keep your eye out for state regulations changes, and always be on top of your continuing education requirements.
Did this article benefit you? Tell us how in the comments section. We would love to hear from you.